HOW STUDENTS ARE USING SOCIAL MEDIA TO EXPOSE RACISM. A series of Instagram accounts calling out racist behaviors at prestigious high schools and colleges began popping up in June. Let's take a look at what they've accomplished.
by EMILY BLOCH and ILLUSTRATIONS BY BRIA BENJAMIN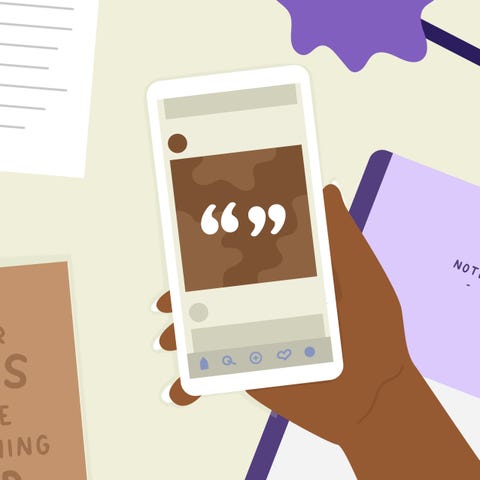 Scrolling through Instagram, you've probably seen them. The stories pouring out about unchecked racism at high schools and universities across the country. Stories of racial slurs, tokenism, hurtful stereotyping, and microaggressions carried out by school administrators, faculty, and students.
Like this one, out of Washington University in St. Louis: "Someone brought a guest onto our floor. The guest drew a picture, on a whiteboard, of a Black person twerking on a car and a penis ejaculating on the names of Michael Brown and Eric Garner."
This story from Exeter: "Someone made a joke about my skin color being the same as a shit they had taken that morning."
Or this Bucknell University post: "My freshman-year roommate believed that there were genetic differences between the races. They told me that Black people are genetically more inclined to commit crime."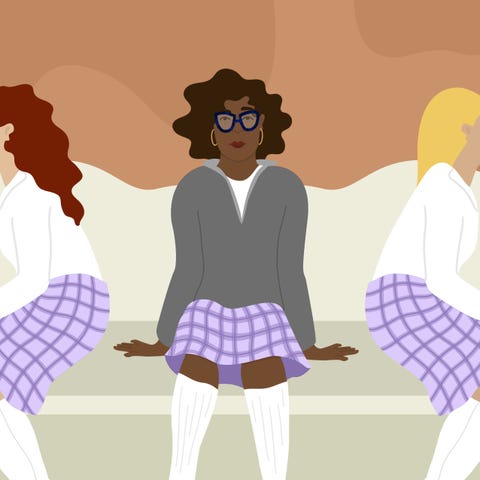 Then there are the thousands of other posts on similar accounts, like @BlackAtKentPlace and @BlackAtAndover and @BlackAtMichigan and @BlackAtHarvardlaw and @BlackAt…insert the name of more than 60 elite and well-known educational institutions. A number that seems to grow every day. The anonymous Instagram handles are largely run by Black students, alumni, and non-POC allies. They've become a place to expose white privilege, call out racist behaviors, and create a space for Black students to be heard.
They're also hoping to create change. On June 7, the @BlackAtBrearley account shared its mission: "This is a platform for the Black girls who feel silenced. We want to share the stories of Black life at Brearley, in hopes that these stories lead to institutional change." But as the fall semester gets closer and campuses reopen, students across the country have begun to wonder: Is it working?
As quickly as the accounts popped up, so, too, did the trolls. Fake users began spamming some of the posts with offensive and insulting comments. The Black at San Marcos High School account was flooded with so many fake and photoshopped images, likely from students who were angry at being outed, that it permanently shut down.
After a week of posting testimonials—a teacher assumed I had no dad, that I was poor, told me I looked like a slave—the @BlackAtBolles page was taken down. Moderators speculated that those who were openly racist or potentially named as aggressors reported the account enough times that it was removed by Instagram. (When reached for comment, a spokesperson for Instagram told Cosmopolitan: "This account was incorrectly disabled for a short time, and it has now been restored. We apologize for the mistake.")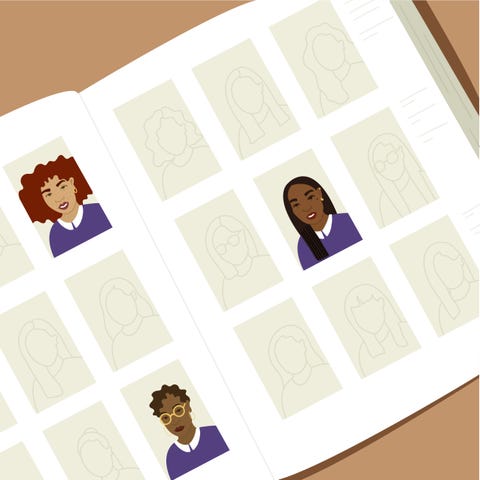 At another private school in Florida, white students countered students' @Black_At_ESJ account with a White at Episcopal School of Jacksonville account that was quickly taken down and condemned by school officials for racism and bigotry.
Students say the public show of support hasn't always been the case though. "A lot of Black students report racist incidents to members of administration and figures of authority, not only for the punishments to be kept under wraps but the incident itself," says Sammi Powell, 19, who graduated last year from Newark Academy, a private school in Livingston, New Jersey (@BlackAtNA has dozens of testimonials from current and past students who have shared negative experiences at the school).
This, they say, is why anonymity is necessary. Posts are often attributed to "student," "alum," or "class of…," if at all. And stories are submitted through a link on the page that can't be tracked back to those who access it. This creates a safeguard for those sharing their stories and relieves the account moderators from the risk of facing punishment from the schools' administration—especially as those in positions of authority have been the perpetrators of many of the complaints:
"A white teacher came up behind me and ran her fingers through my freshly done braids as well as through my scalp without my permission," reads a post from @BlackAtAIS.
"I was in an [English] class in the fall of 2018 and as we were learning about race, my professor referred to Black people as 'n****rs,'" according to another on the @BlackAtBrockport account, a private university in New York. "I brought it to the attention of someone with higher power and they ignored my concern and said I 'don't have enough evidence.' I was the only Black woman in the class."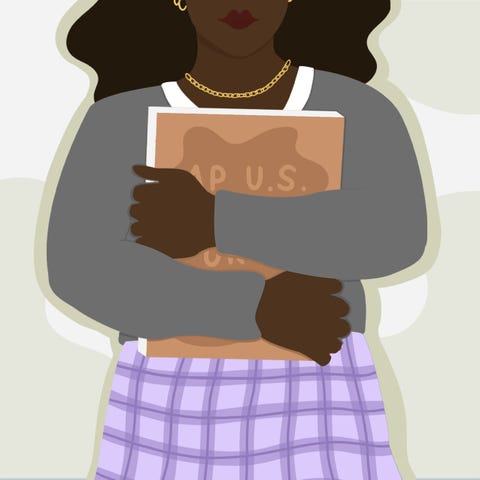 Anonymity also does something else: It protects students from potential retaliation. "I'm on a full scholarship and that can very easily be taken away," Summer Seward, a Black student at Phillips Academy, told the New York Times. The private school's @BlackAtAndover page has more than 200 posts that Seward said she was reading carefully, although she hasn't spoken out herself. At least, not yet.
Even still, the accounts seem to be doing something that for so long seemed impossible: They're finally forcing change through visibility. Because despite the backlash from an uncomfortable few, the response has largely been positive. Followers of many of the accounts grew by the thousands within days of being created. Comments mostly consist of variations of: "You're so brave." "Thank you for sharing." "I'm sorry this happened to you." The movement has been featured in the New York Times, on CNN, and in other national news media.
"Change at schools has always come about through the emotional labor of students."
In Florida, Episcopal School of Jacksonville's head of school announced that the school's Diversity Council will launch a series of forums and consider curriculum updates in light of the stories being shared online by Black students. "This is just the beginning as we consider other opportunities and structural changes," a statement from the school says. "We are deeply sorry members of our community feel they have not been heard or their issues have not been addressed."
At Phillips Exeter, the Instagram account's posts—which include accounts of a student being called "animalistic" by a faculty member for crying in their room and another who said the school made her, a Black woman, feel "hideous"—prompted the school's staff to announce changes including anti-racism training for faculty over the summer and class "redesigns."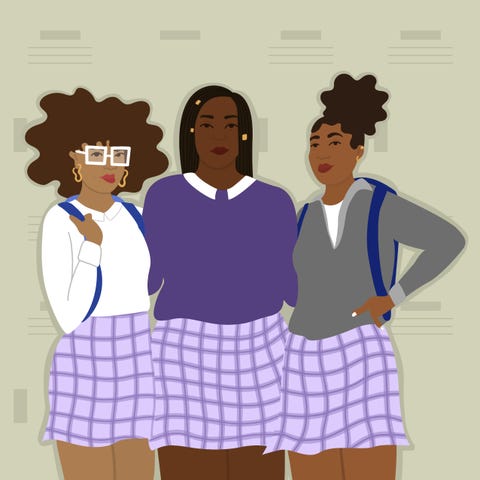 The head of school at The Chapin School called the @BlackAtChapin account "brave" and committed to expanding its staff's diversity, adding "greater recognition of Black individuals" to the curriculum, and establishing additional diversity and inclusion programming. At Newark Academy, dozens of students and alumni contributed to a document with action items they want the school administration to take and a petition for supporters to sign, which included commitments to increase transparency, add policies against racism, hire diversely, and more. The moderators at @BlackAtKentPlace started a therapy fund to provide Black students and alumni with free mental health care to address race-based trauma.
Other schools, too, acknowledge they have to do better. "Change at schools has always come about through the emotional labor of students taking the initiative on issues that the administration should have been proactively addressing in the first place," says Alisha, 17, an Exeter student.
The accounts have definitely put schools on notice. Whether they truly commit to change is a story that will continue to play out in real life—and on Instagram.

EMILY BLOCH covers education and government for The Florida-Times Union in Jacksonville, Florida. This content is created and maintained by a third party, and imported onto this page to help users provide their email addresses. You may be able to find more information about this and similar content at piano.